"a wonderful experience with great service unsurpassed food and terrific value for money." TripAdvisor review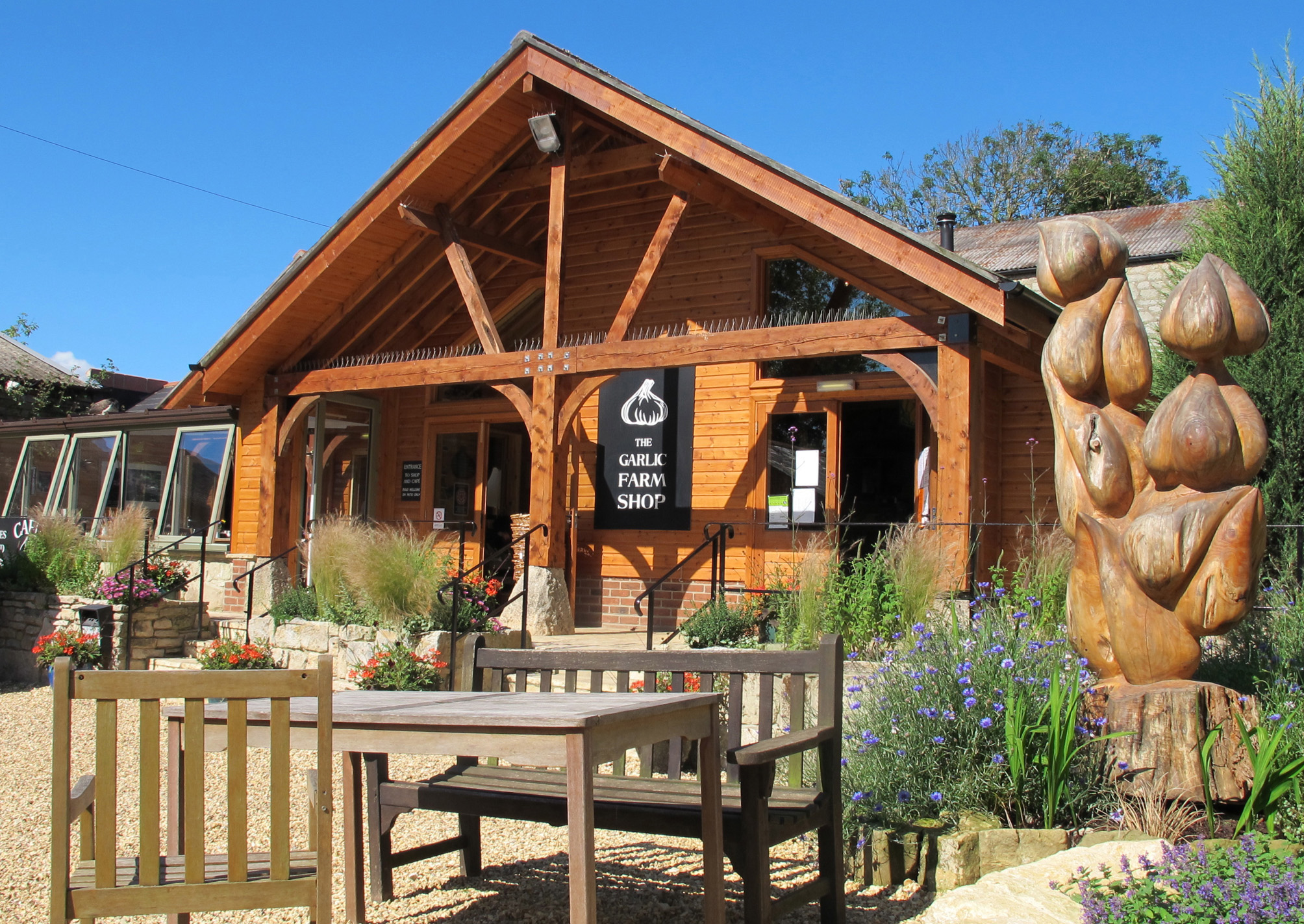 Offer from £450 for two persons staying in a classic double/twin room and inclusive of:
Gin and Tonic Taster Experience with Wight Distillery on arrival
Chef masterclass demonstration with Living Larder
Tour and cheese tasting at Isle of Wight Cheese Company
Lunch and introductory tour at The Garlic Farm
3 course gourmet dinner every evening
Full English breakfast each morning
Return car ferry from Southampton
Offer includes a complimentary fresh seasonal vegetable bag to take home courtesy of Living Larder!
Remember to ask us about our mini Kitchen Taster experience when you book!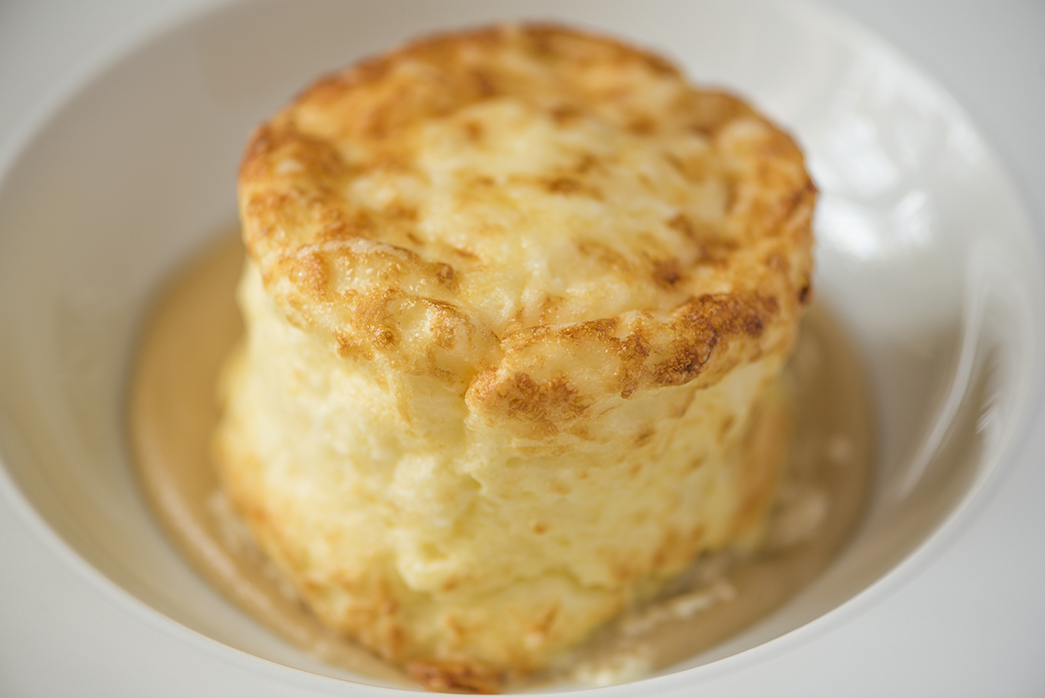 Beginning on the Friday evening, enjoy a Gin and Tonic tasting, hosted by the Isle of Wight Distillery, who use hand-picked samphire, with an infusion of carefully selected botanicals, to give their Mermaid's Gin a local twist. A three-course gourmet dinner at our award-winning restaurant follows.
After breakfast on Saturday morning, local farmers from Living Larder will tell you about some of the diverse produce they grow at nearby Apse Heath, before you enjoy a chef's masterclass. Then it's off to the Isle of Wight Cheese Company, to learn all about the art of making cheese and on this experience you will also enjoy a pre-arranged tasting session of famed and local Isle of Wight Cheese.
From cheese to garlic bulbs, a visit to The Garlic Farm for lunch and a tour of their beautiful estate is next on your itinerary. The day wraps up with another three-course dining experience in our restaurant.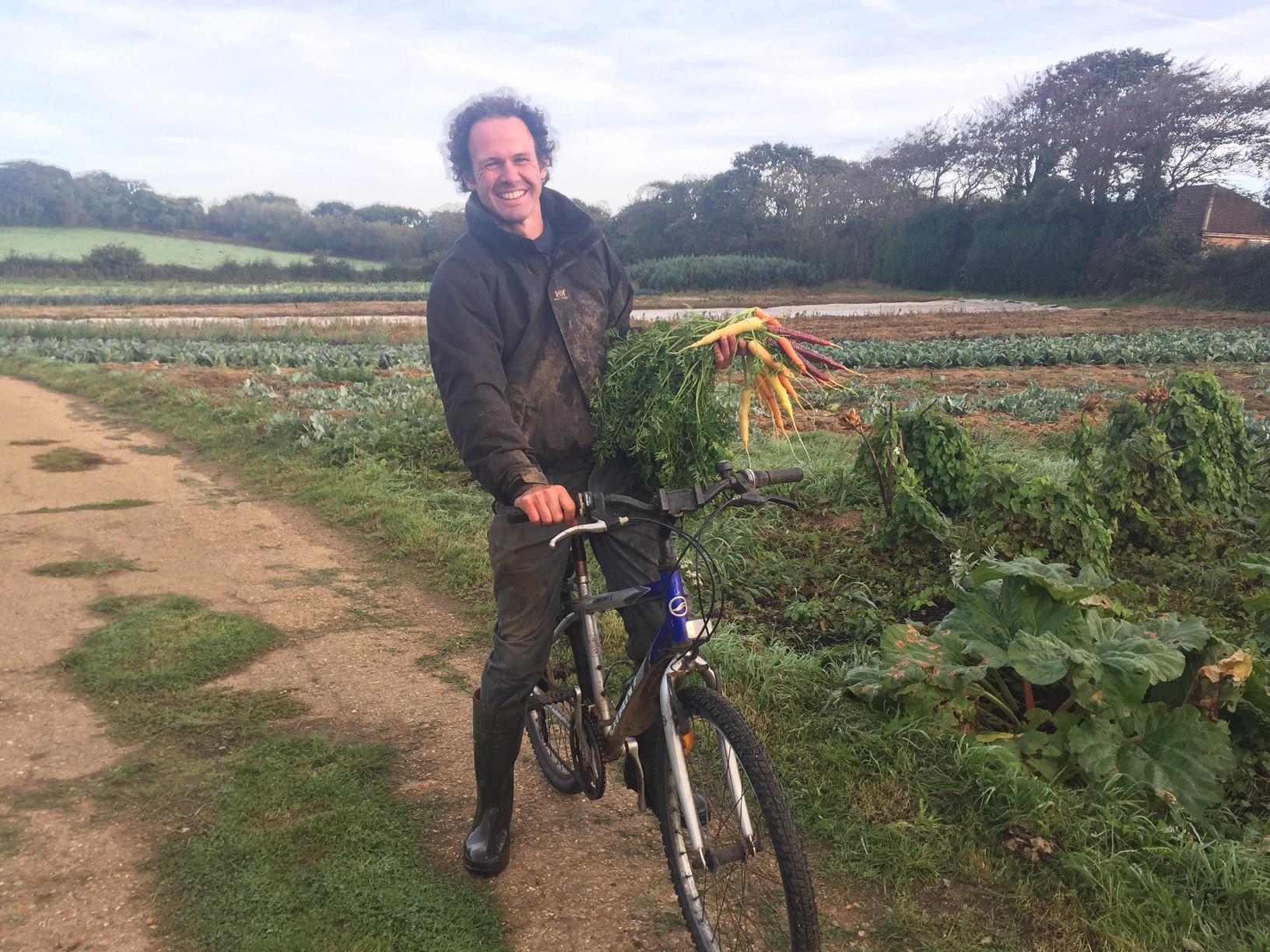 Will Steward from Living Larder harvesting on his bicycle.