Pollock fillets are an inexpensive, environmentally sound alternative to white fish such as cod and haddock. 
Did you know?
For those who regard cooking fish as difficult and demanding, frozen pollock is a gift. Delicately-flavored and fine-textured, frozen pollock is customarily cooked without thawing, making it easy for beginning fish cooks to handle. Pollock fillets - like almost all white fish - are too delicate to cook using low-fat methods such as broiling or grilling. That doesn't mean you can't enjoy pollock. 
With a few basic ingredients, some kitchen tools, and a little knowledge, you can turn pollock fillets into low-fat, delicious pan-fried fish.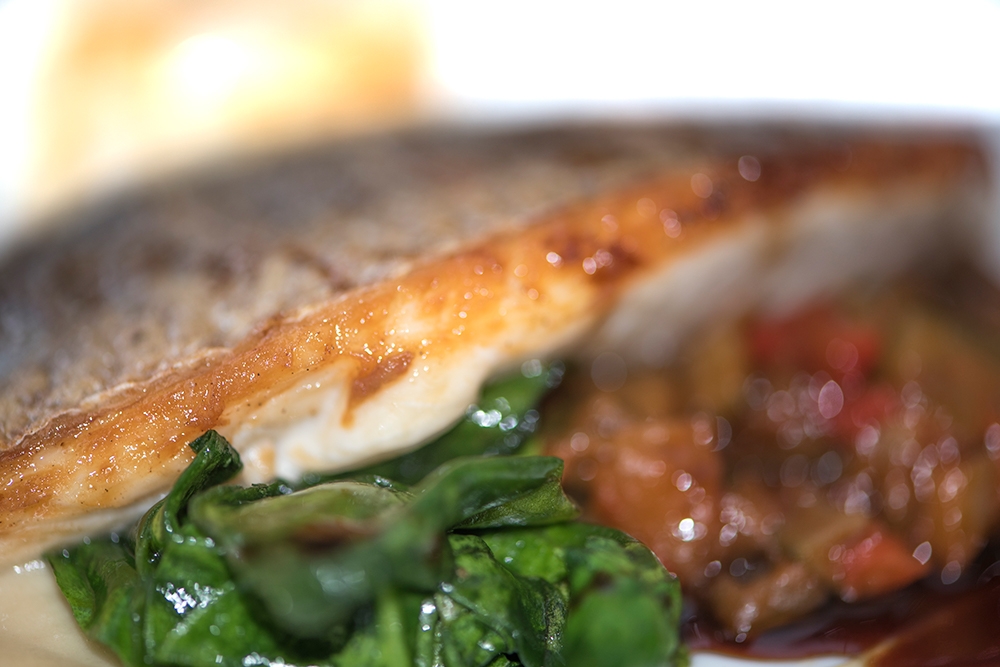 Ingredients
To cook the beans
500ml water
300g borlotti beans
50g carrots
50g celery
50g onions
100g grilled streaky bacon
300ml Tomato sauce
50g pineapples
2g black pepper
14g salt
Bay leaf

Cook the beans in the water without any salt for about 15 minutes until they become soft, then strain and run under cold water to cool.
Sweat the vegetables and streaky bacon in a pan so light lightly colour. Add the pineapple, tomato sauce and seasoning.
Re-introduce the bean and leave to cool.
Chef's recommendation: Best left chilled in the fridge before consumption.