The Royal's Managing Director, William Bailey, and his son Greg, have both been keen climbers over the years, and ever since Greg was eight years old, they enjoyed climbing together in the Alps. When they met record-breaking mountaineer, Nirmal Purja, they were impressed by his infectious enthusiasm and 'can-do' attitude - an approach that has led "Nims" to tackle a challenge that even most experienced climbers would think impossible.
Having served in the Special Forces for ten years, Nims is leaving the British military to embark on an epic mountaineering quest, climbing all fourteen of the 8,000 metre high Himalayan peaks in just seven months. The previous record for this attempt took seven years and eleven months.
With a clutch of climbing records to his name (including the first person to summit Everest twice in the same season), and an MBE from The Queen for his achievement on extreme high altitude mountaineering, Nims calls this extraordinary challenge 'Project Possible'. Starting in March 2019, he aims to climb the highest Himalayan peaks in the world, including Everest, K2, and Annapurna, by 1st November.
Ranging from G1's 8,010 metres to Everest's 8,848 metre summit, he hopes that this boundary-pushing challenge will raise awareness of his homeland, Nepal, and the elite Sherpa guides who help many tackle Himalayan climbing. Crucially, Nims wants to raise funds to help injured war veterans and Nepalese children in need.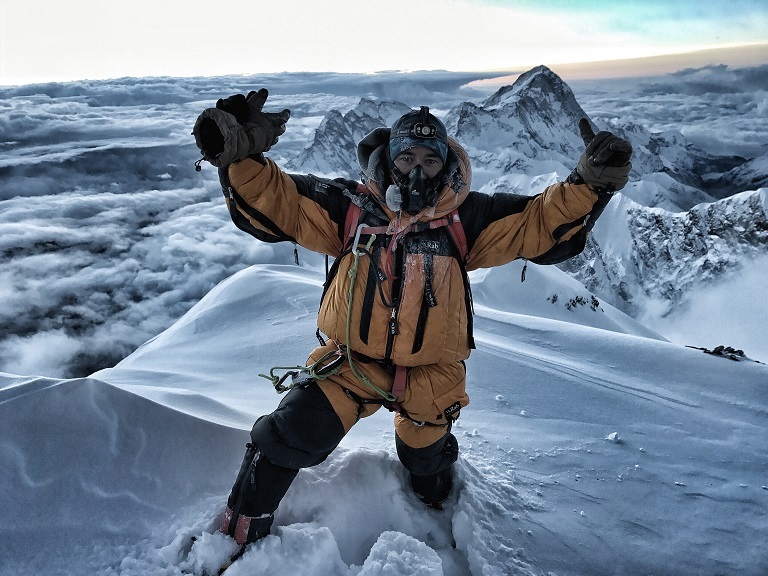 When William heard that Nims was raising money for war veterans, he felt compelled to sponsor him, since his own father had been badly affected with PTSD after serving with the infamous Desert Rats during World War II. Lionel Bailey was so mentally scarred by his war experience, that his mother brought him to the peaceful Isle of Wight to recuperate. Living in Bonchurch, he met his future wife, Pamela, and together they worked in the hospitality industry, going on to run the Royal Esplanade Hotel in Ryde for many years. It was their example, work ethic, and this invaluable grounding in the hotel business, that led William to take over The Royal Hotel in Ventnor in 1994.
William and Greg are both full of admiration for Nims's determination and will be rooting for him every step of the way. Do visit the Project Possible website to find out more - you can also follow Nims' progress on his Instagram and Facebook pages, or make a donation via GoFundMe.
The Project Possible website has more information on Nims' world changing undertaking.