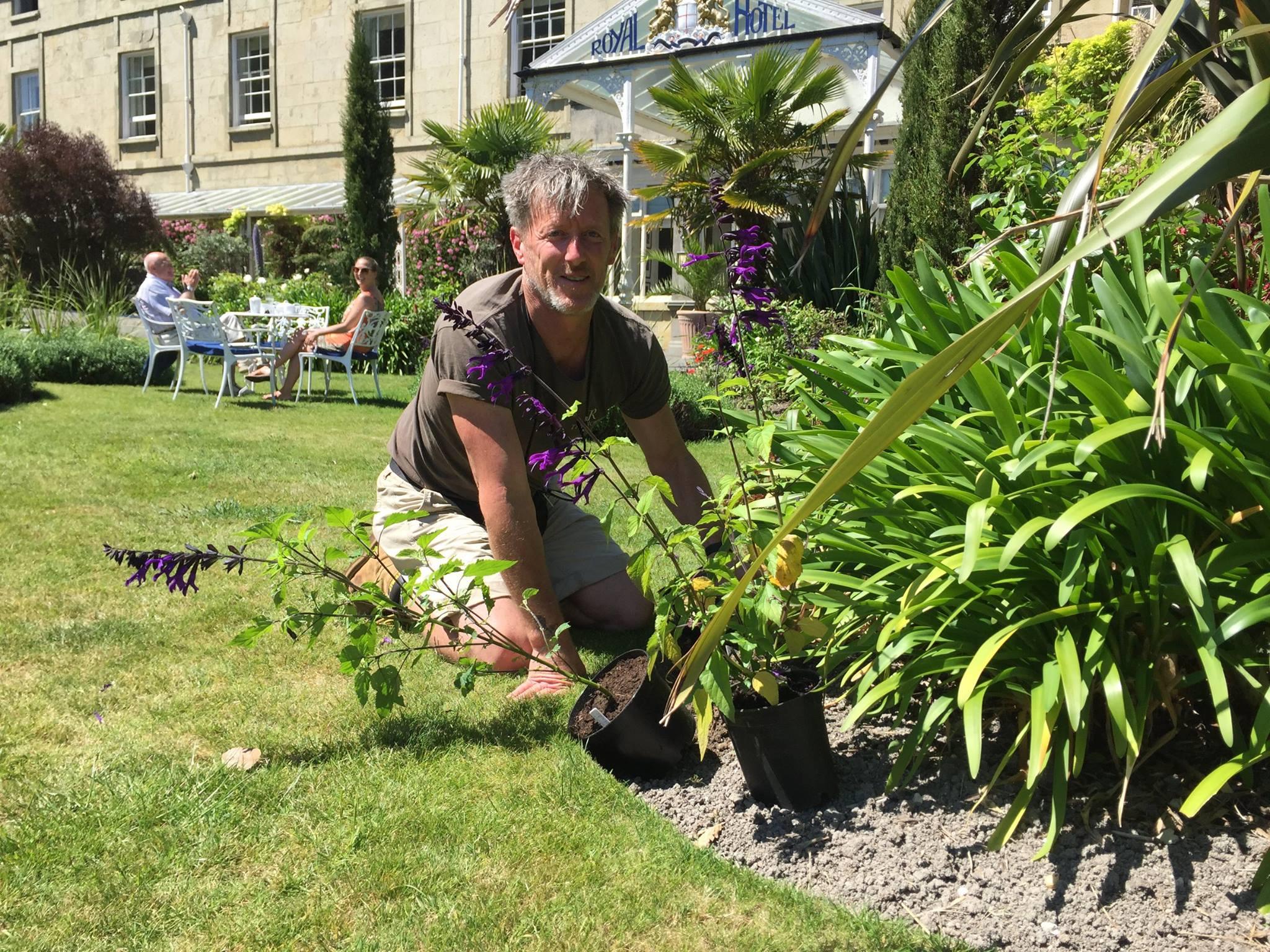 Get the New Year off to the best possible start. There may not be much happening in the garden early in the new year, but there's still plenty that you can be getting on with. You might even burn off some of those Christmas calories at the same time. However, our plans can often be swayed by mother nature, which in February is important to keep an eye on.

Just as we like to get cosy under a blanket in the winter months, our Germaniums need a little comfort too. We're often checking the forecast, and when cold frosts are on their way, we wrap up our germaniums, phormiums, cordylines and other tender plants in bubble polythene or a horticultural fleece to make sure they stay 'snug as a bug' in the winter frost.
At the first sight of a dry day with dry grounds, we'll give the lawns their first cut of the year, and closer to April we'll cut the grass to a shorter length. Towards the end of April spring and summer fertiliser goes down in, but timings and conditions are key. The perfect conditions would be dry grass, and guaranteed rain within the following few days. Rain is a natural way of ensuring the fertiliser is washed in thoroughly and evenly, and it saves water too! With gardening preparation is key to enjoy the fruits of your labour in the summer months.
Here are some top tips for your New Year garden plan:
1. Springtime is a great time to check fencing, trellis and replace any faulty or weathered panels
2. You can be tempted to deadhead your daffodils and tulips, but leave them be as the nurturance goes into the bulb
3. Get ahead by ordering your spring bulbs and seeds and preparing seedling trays
4. Hygiene is crucial in the winter greenhouse; otherwise grey mould may infect over-wintering plants. Pick off old flowers and dying leaves and dispose of them. Now is the time to give your greenhouse a 'spring clean'. We recommend jays fluid as it wipes out any pests and diseases
5. It's very easy to get the power wash decking and paving areas, but this can sometimes do more damage then good. Again, we recommend using jay's fluid as it takes the slip and algae away.