During the spring and summer, The Royal Hotel becomes a wonderland of cascading colour and summer scent with a vibrant display of European and more sub-tropical planting, all thanks to Ventnor's very own temperate micro-climate. Our glorious gardens are considerately designed to offer an oasis of calm and comfort, while adding a little touch of curiosity, so all you have to do as one of our 'visiting royals' is sit back and decide what you'd like to treat yourself to... afternoon tea, a glass of Joseph Perrier Champagne on our Riviera Terrace or simply relaxing and soaking up the ambiance of our beautiful hotel and grounds.
"Take time to smell the roses, Take time to enjoy the view, And as you take time to enjoy the beauty, Take time to reflect on love." - Laura D. Field
Explore your own way... find the surprising, the bold and the endearing then make new memories to treasure for a lifetime.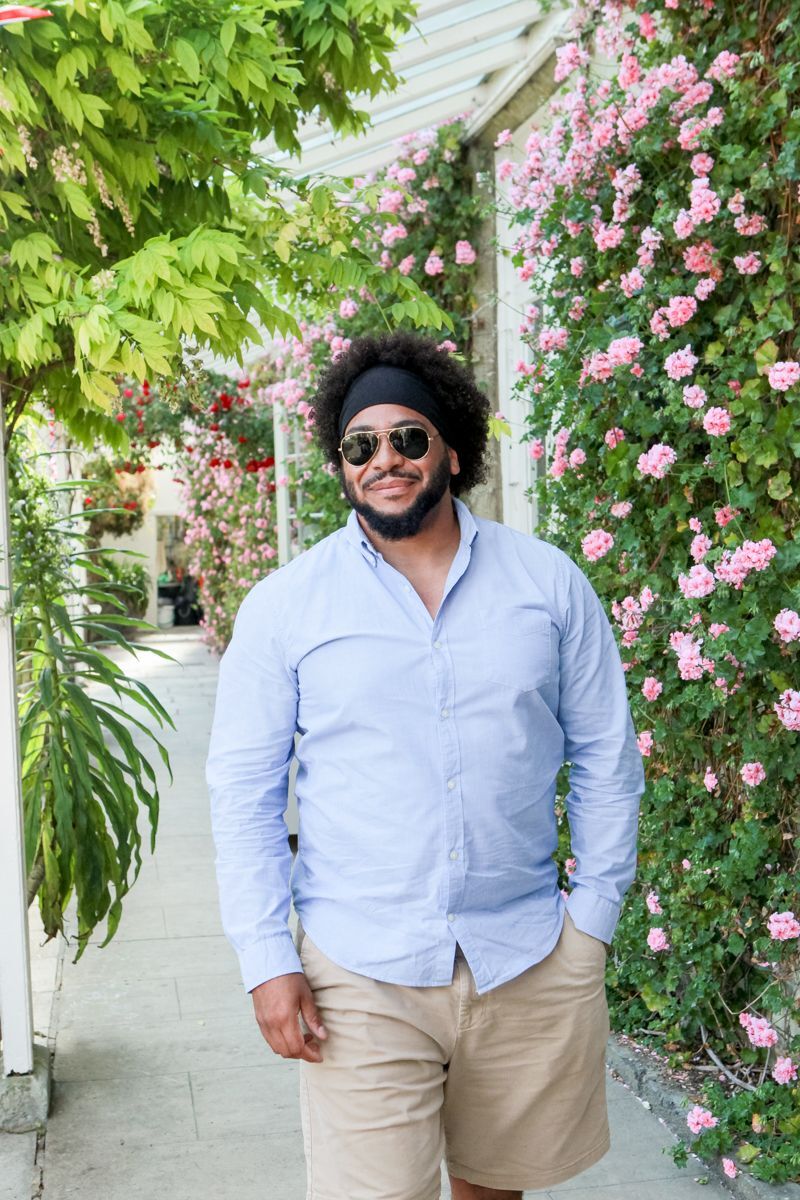 ---
Our Flowers
The Royal's main floral feature are the stunning Ivy-leaved trailing Geraniums (Pelargonium Peltatum) in a delicate pink blush, which have been in place over 25 years. Visitors come to immerse themselves in this wall of beauty around the terraces of our 2 AA Rosette restaurant and our stunning terrace bar with views out across the southern waters off the island.
Echiums Candicans, or Pride of Madeira, standing a spectacular 2.5 metres tall, surround our restaurant gardens as well as the Riviera Terrace, a relaxing spot to enjoy views across Ventnor Bay. Enjoy a sunny day at our pool garden where our royal blue and white Agapanthus, also known as African Lily, and gorgeous Iceberg Roses flourish in many of our flower beds creating a wonderful secluded garden setting.
Welcoming all our 'royal visitors', gorgeous abundant Wisteria and Passionflowers (Passiflora) trail around the front of the building and verandas with dense blooms of purple and lilac through cream and white. A truly glorious sight in full bloom!
---
Our Trees
Our Chinese Windmill Palm Trees ( Trachycarpus Fortunei ) are over 20 years old and were planted in our grounds over 15 years ago – they are the foundation to our sub-tropical gardens. Evergreen Cupressus Sempervirens also known as 'Green Pencils' or Italian Cypress, were later added and have grown significantly within the front gardens and add a lovely architectural feel to the gardens. Additionally,there are ornamental olive trees (Olea Europeaea) and grape vines (Vitis Vinifera) in the gardens, that add a further Mediterranean elegance to our outside environment. Our wonderful bay trees (Laurus Nobilis) were our latest edition to our grounds in 2019 which are unique with their spiral stems and perfectly frame our front hotel entrance.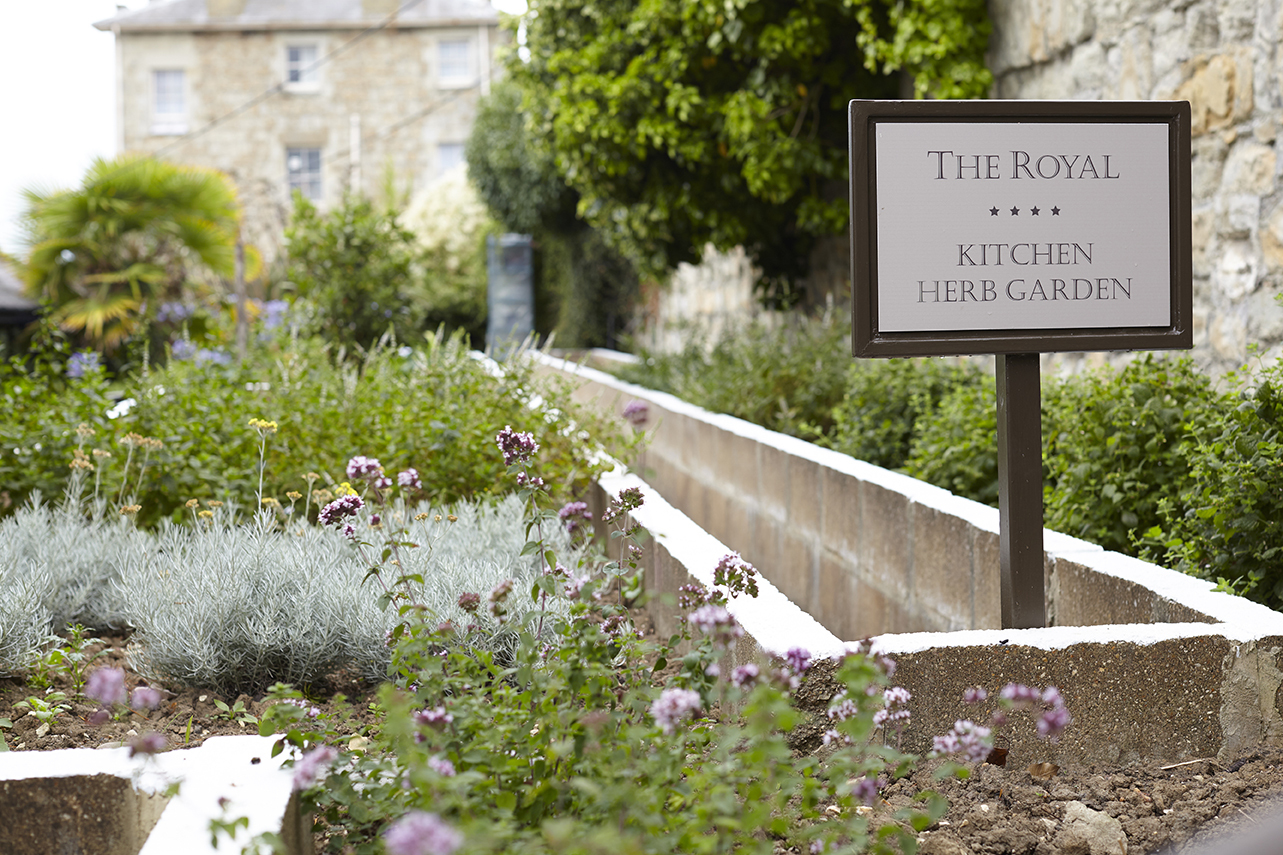 ---
Our Herb Garden
Our verdant kitchen garden, with its diverse array of herbs and edible flowers, grows many of the garnishes that are used in our award-winning restaurant and refreshing beverages. Our herb garden has many well-known plants such as Sweet Pea, Mint and Dill as well as Lemon Verbena ( Aloysia citrodora ) - a lemon scented herb and has a variety of uses ranging from rich roasts to sweet citrusy desserts and jams. Lovage is great for salads, soups and stews and Lavender, a culinary versatile flower with flavours can be used in a number of dishes from sweet to savoury.
Experience all the island has to offer this summer with our Summer Super Saver, curated to give you the very best of your stay on the beautiful Isle of Wight. Come and enjoy the coastlines, the beaches right at our doorstep, exceptional food and a unique environment that makes it one of the most loved places to visit in the UK.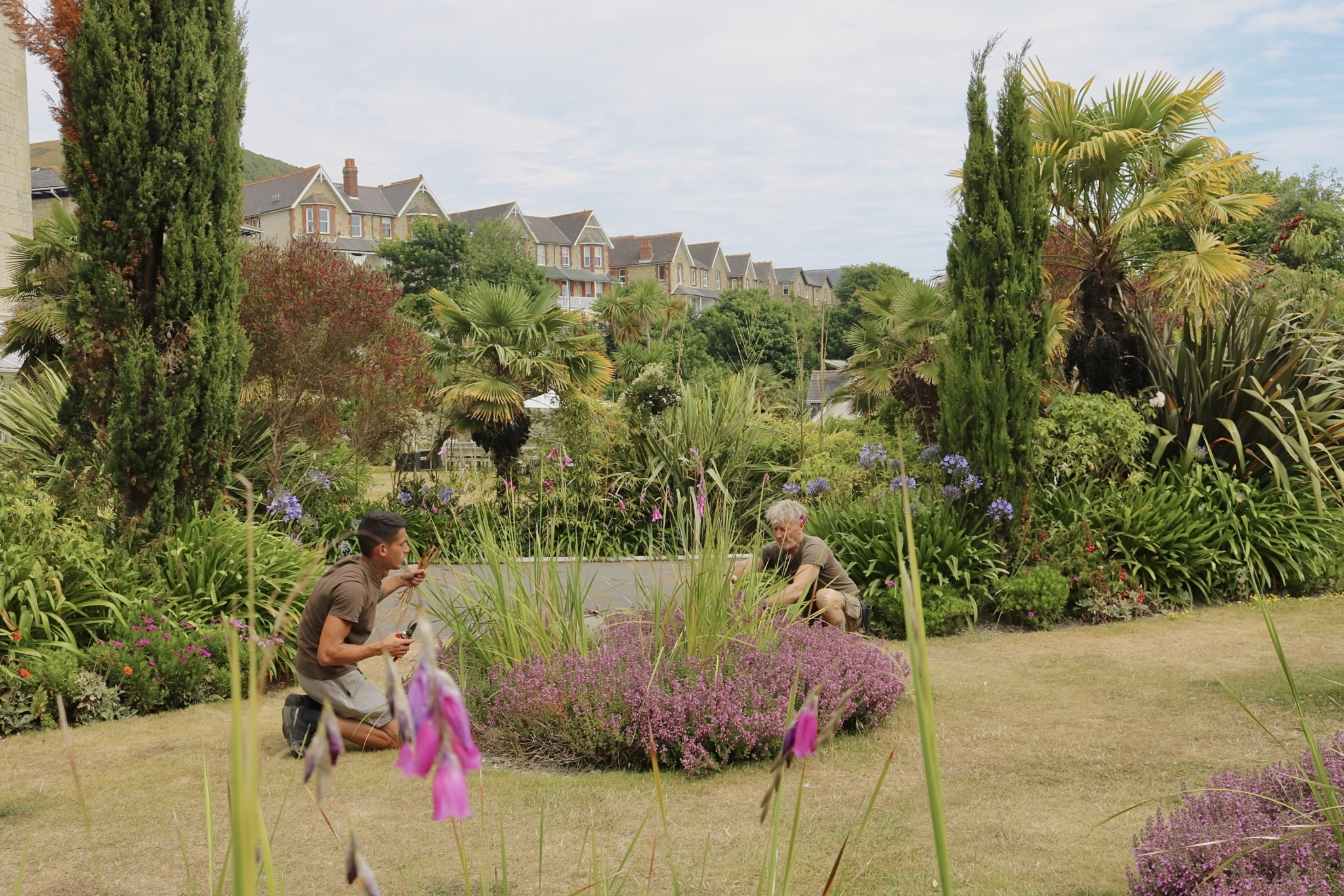 Our glorious gardens are all due to the passion and dedication of our gardening father and son team, Gary and Connor, who tirelessly tend all our outdoor spaces for you to enjoy while visiting us!

Why go anywhere else, why stay anywhere else?